view cart/checkout
|
my account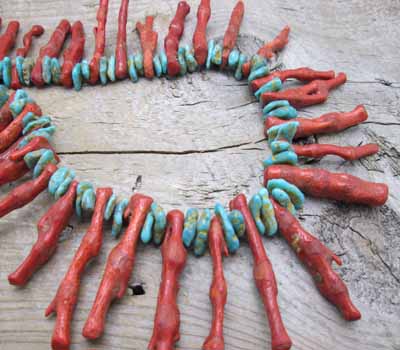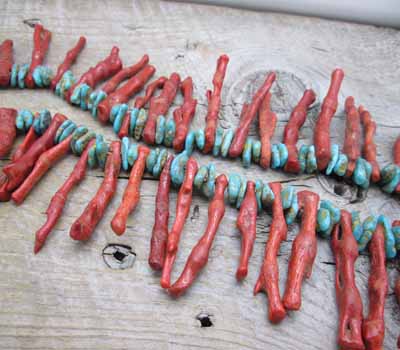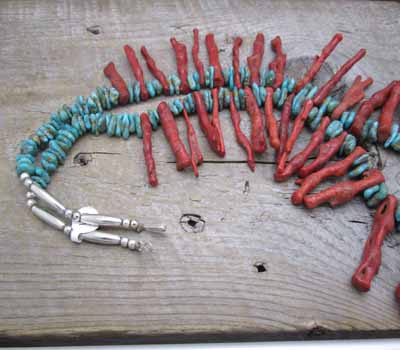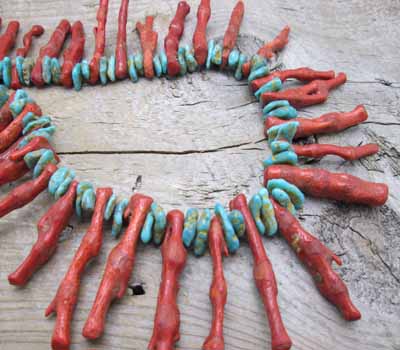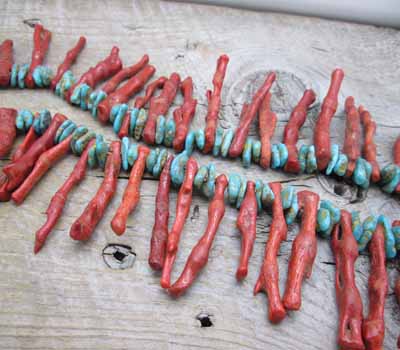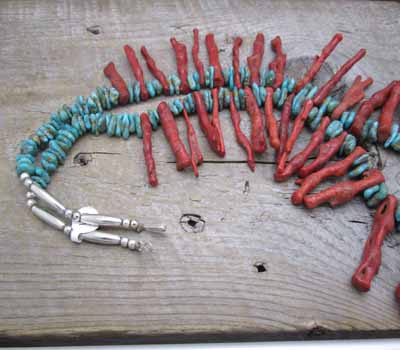 Santo Domingo Bamboo Coral Necklace
# RSC51
Native American handmade bamboo coral and turquoise necklace. The turquoise is chunky with hues of brown and gold and the bamboo is in its original branch formation. Put together these make a great necklace with a rustic earthy feel.Made in the Santo Domingo pueblo.
necklace length: 29"
coral: 2' x 1/2" graduating to 1 1/4" x 1/4"
turquoise: 1/2" x 1/4"  graduating to 1/4" x 1/4"