view cart/checkout
|
my account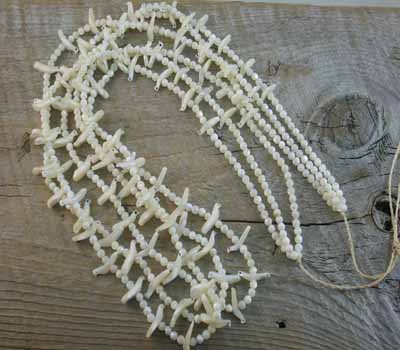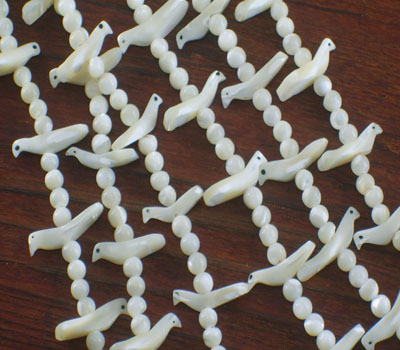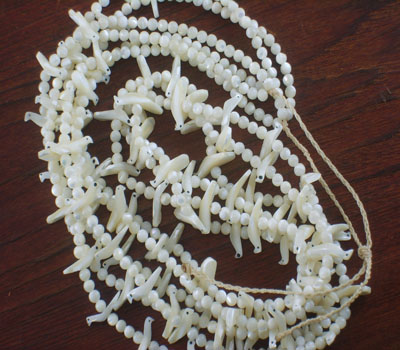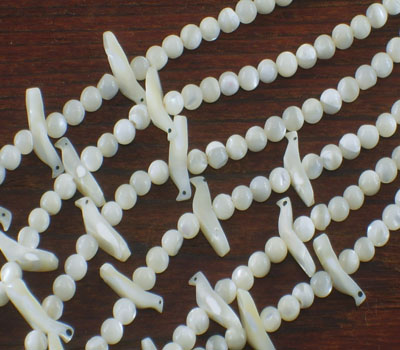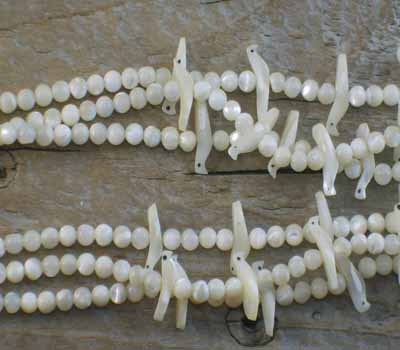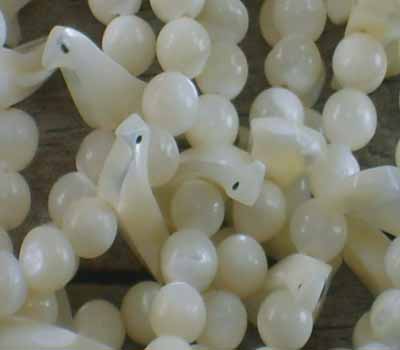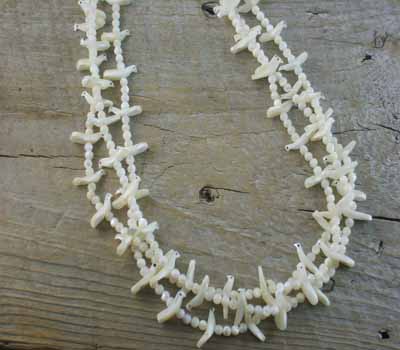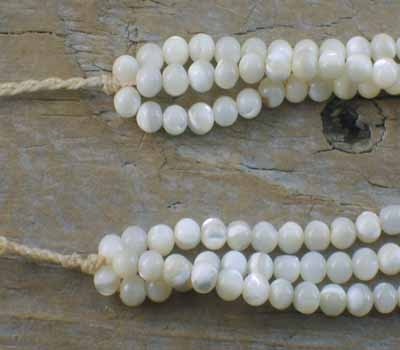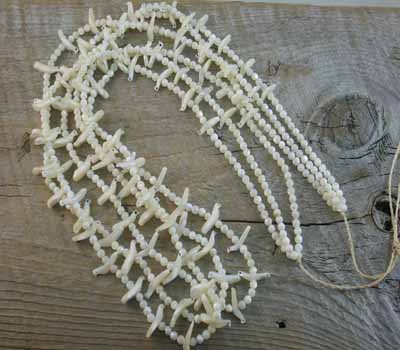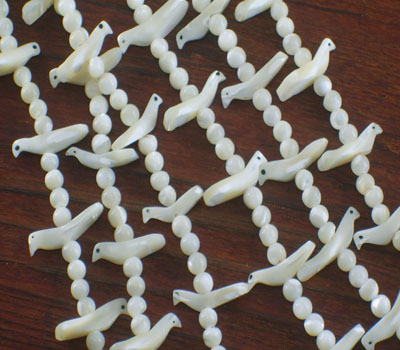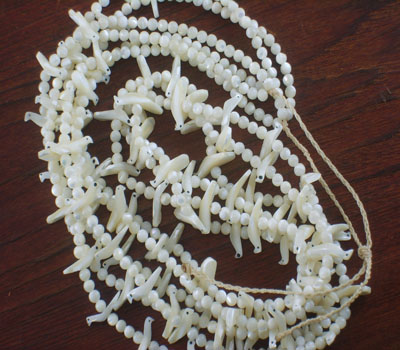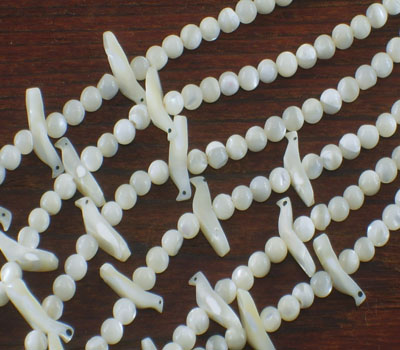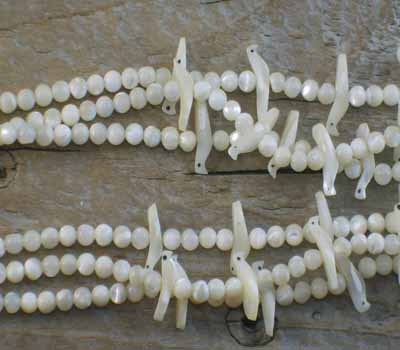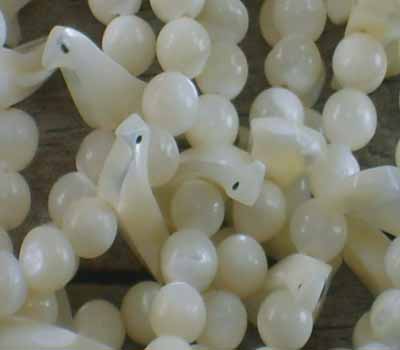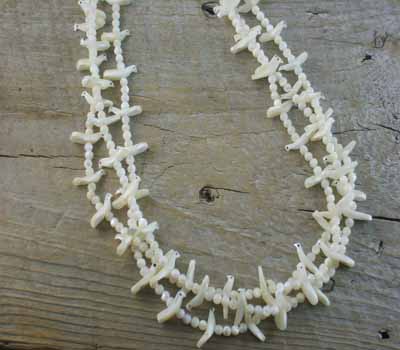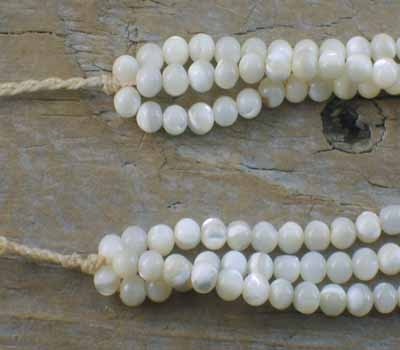 Necklace Mother of Pearl Native American Santo Domingo Dove Fetish
# RSC-1
Beautifully strung mother-of-pearl are in this Santo Domingo crafted 3-strand fetish necklace. The Santo Domingo Pueblo artists are well known for their multi-strand necklaces, usually of finely cut heishi bead. This one is strung with lovely translucent white round beads with white doves scattered throughout. It is strung using waxed lined cord adjustable.
overall length: 30" plus 5" adjustable cord
typical dove size: 1/2" x 1/8"