view cart/checkout
|
my account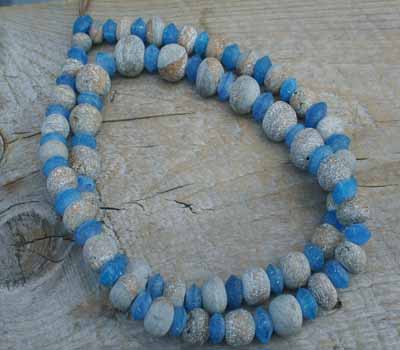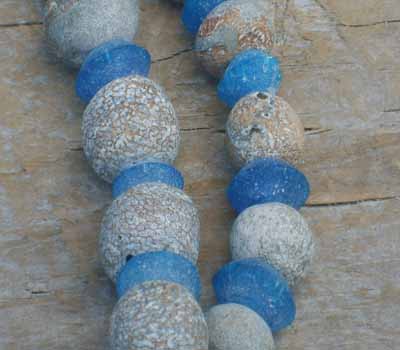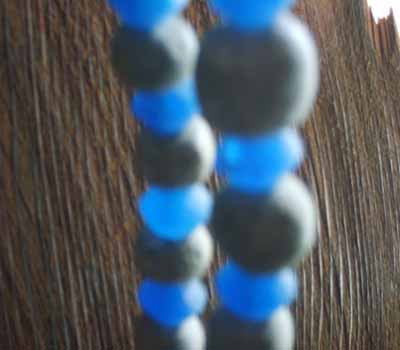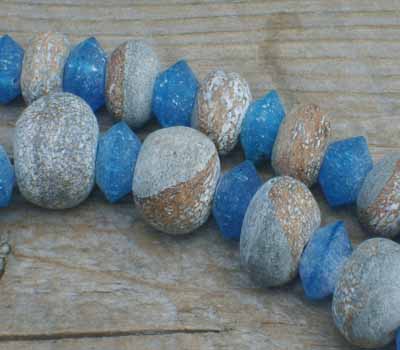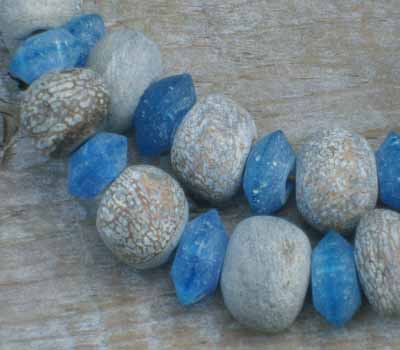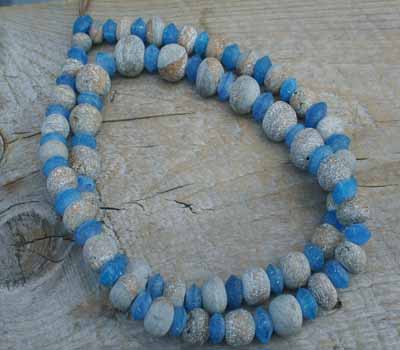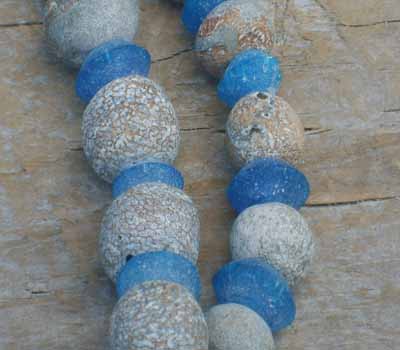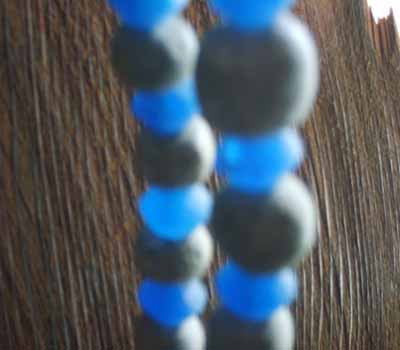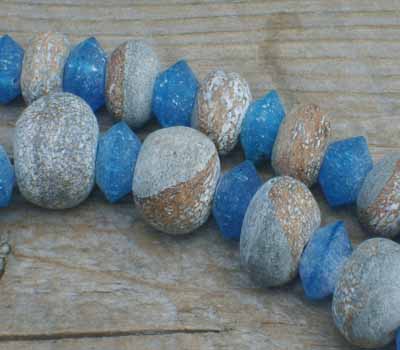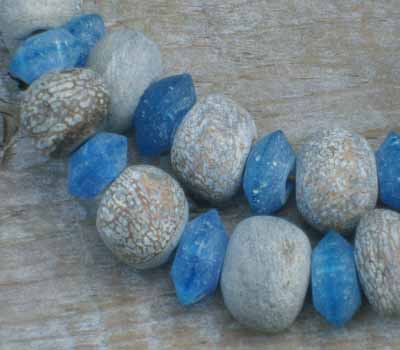 Fossilized Dinosaur and Afghani Glass Beads Necklace
# TQM-16
Just in - one-of-a-kind, dinosaur bone necklace. We recently aquired a selection of fossilized dinosaur bone beads. Very hard to come by and very unique in nature. We at the Turquoise Mine plan to create a selection of one-of -a-kind pieces throughout the summer so keep your eye open for our newest treasures!
This necklace made of fossilized dinosaur bone and with hammered copper findings boasts a earthy raw beauty. Looks good and fun to wear. Sure to get many compliments.
Length: 25"
center bead size: 5/8"L x 1/2"
graduating to approximately 1/2"L x 1/2" W