view cart/checkout
|
my account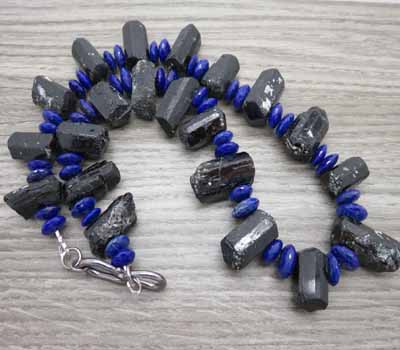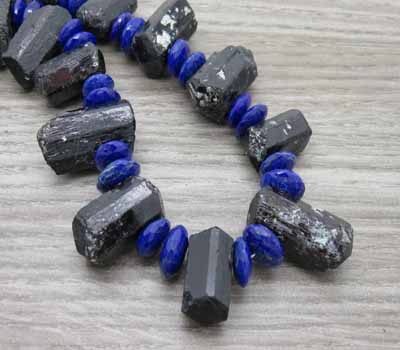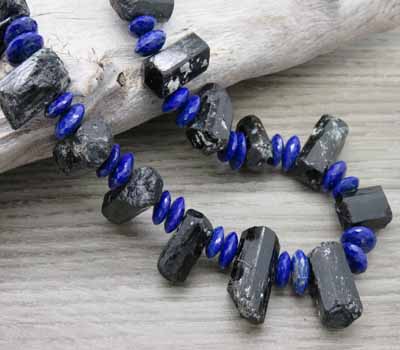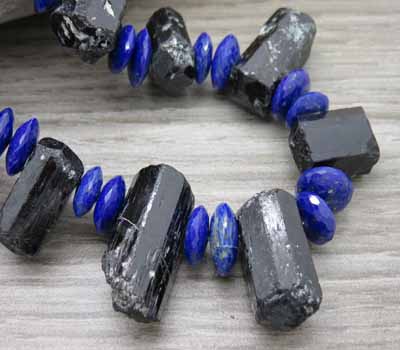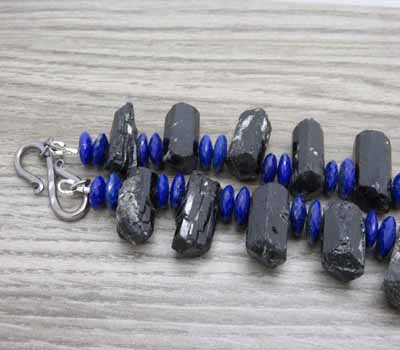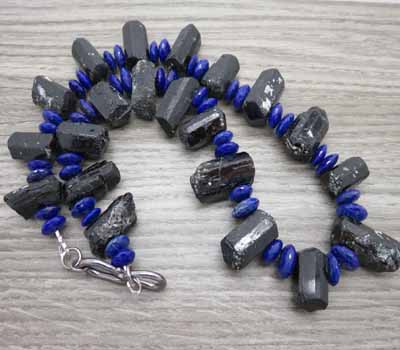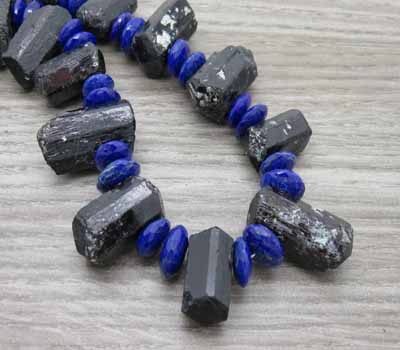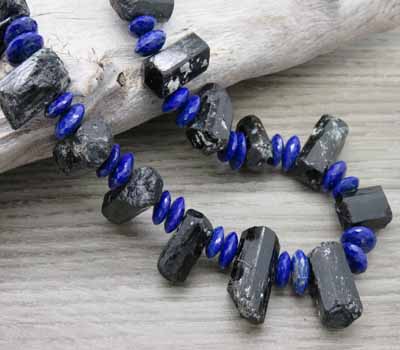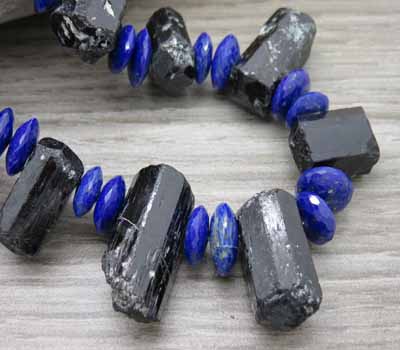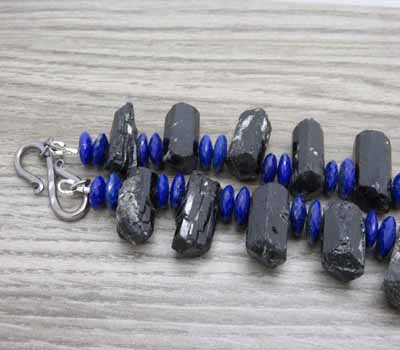 Black Tourmaline & Lapis Necklace
# tqm202
Black tourmaline crystals abound! in this stunning array of neckware jewels. These are 100% natural crystals, which represent wearable beauty for metaphysical collectors for its versatile energy properties. One of tourmaline's most distinguishing properties is its ability to become electrically charged simply by heating or rubbing it. The black tourmaline crystals are accentuated by the use of faceted lapis lazuli, of a high-quality which has become increasingly difficult to find in the marketplace, today. Heavier in weight, this necklace is truly stunning, in both color-combination and raw appeal.
tourmaline: 1 1/8" x 1/2" graduating to 14/16"" x 3/8"
lapis: 6/16" diameter
overall length: 21 inches
Made in the Mine
Black Tourmaline a healing crystal is one of the most popular crystals to be used for metaphysical purposes. The Black Tourmaline crystal is known to be a powerful stone. Black Tourmaline is used for protection against negative energy and is a a strong spiritual grounding stone. It provides protection, deflects negative energies and is highly useful in purifying/ neutralizing one's own negative thoughts/ conflicts and turning them into positive useful energy.